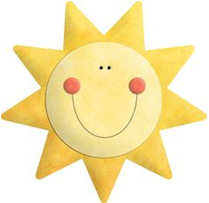 Do you need an adventure for this summer?
One that is low in cost?
One that uses your computer?
One that taps into your creative side?
One that celebrates your accomplishments at the start of the school year?
If your answer is yes, then we have just the one for you!
Join the SES STEAM-y Summer Adventure!
ALL SES students who will be in 1st - 5th grades for the 2017-2018 school year are eligible to participate. Simply register online at: https://goo.gl/forms/rqfha6Jbjf604BJ83 or click on the link on the SES website. Register by May 31, 2017.
Registered students must have access to a computer with internet connection to practice reading and math skills using their I-Ready account.
Students also get to show their inventive side by creating an invention to showcase at the STEAM-y Summer Invention Convention at the start of the school year.
Specifics for these activities will be attached to the report card on Friday, May 26th. You must complete the STEAM-y Summer Adventure online form. Students will be given points for the I-Ready activities they complete along with the invention activities they do and invention they create. Those who earn the required number of points over the summer will participate in the STEAM Academy Kick-off and Invention Convention at the start of the school year. This will be an exclusive activity for students to participate in a variety of STEAM activities and showcase their inventions.