Welcome to Scranton Elementary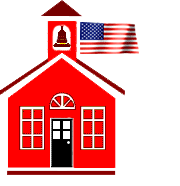 Educating All Children by Achieving Academic Excellence
______________________________________________________________________________________________________________
Hello Scranton Elementary Family!
We are currently preparing for a new and exciting school year! I hope you are having a wonderful summer break, filled with opportunities to learn and grow. Remember, our goal this summer is to read, read, read! I hope you are encouraging your child to do just that. Typically, students fall a little behind over the summer break. Reading will assist your child not only maintaining their current literacy abilities, but will enhance their reading level.
As the leader of our Scranton Family, I strongly believe that every child can learn and achieve the highest level of academic success with the proper preparation and support. Therefore, to ensure a successful upcoming school year we have exciting plans in store!
First of all, I want to remind you that we will be participating in the Dress for Success Program this school year. Currently, Walmart in Lake City has already stocked the shelves with the clothing and colors we need. You can also order at Walmart.com and at French Toast.com.
Colors: Khaki or Navy bottoms White, orange, or royal blue tops… polo style with no logos.
Secondly, we are implementing a few new programs based on the needs of our students. These programs will include both an enrichment opportunity for those students with high MAP scores and remediation opportunities for those students who may have struggled on MAP.
As always, we want school to be a happy place, so be sure to encourage positive attitudes! This truly begins at home. Our students learn to handle life's bumps as you, the parent handle life because they are always watching you! Students can be more focused and engaged if they have a positive attitude. We will continue to reward our students this year for their efforts. We will continue with our MAP and PASS and behavior incentives, but we will also be adding other incentive opportunities for increases in reading levels and achieving established goals.
I have had the opportunity to get to know many of you this past school year and I want to continue to meet the members of this community. Therefore, I plan to have several additional means of communication this school year to add to our open door policy, email return policy, and phone assistance. We will be updating the website on a regular basis along with school newsletters. We will also strive to use a phone messenger program for immediate communication. We are also anticipating a growing PTO with many more participants!
We will give our part, but we need your help too. You can help by agreeing to do the following:
Make your child's prompt attendance to school a priority - INSTRUCTION BEGINS PROMPTLY AT 7:30 AM DAILY
Expect homework Monday through Friday, and projects on a regular basis.
Allot time for reading and practicing basic math facts with your child on a nightly basis, 
and
Return all requested forms and documents to school in a timely manner. 

Our instructional program will be far more effective with your active participation. Please send your children to us well behaved, on time, equipped with the proper materials, ready to learn and dressed for success. We, in-turn will send them home to you prepared to meet the challenges of the future. Your presence is not only welcomed, but it is greatly needed! 
Together we will make this an awesome school year! 

________________________________________________________________________________________________
DATES TO REMEMBER
July 30, from 7 a.m.-5 p.m. Registration at Lake City High School
July 31, from 9 a.m.- 7 p.m Registration at Lake City High School
August 14, 2014 SES Open House
First Day of School: August 18, 2013
____________________________________________________________________________________________
IMPORTANT REMINDERS
School Hours: 7:30 A.M. – 2:30 P.M. (Classroom Instruction begins promptly at 7:30 A.M.)
We are a mandatory uniform school. 
SCHOOL UNIFORMS ARE TO BE WORN EVERY DAY BEGINNING WITH THE FIRST DAY OF SCHOOL.
Sincerely,
Allana Prosser, Principal of Scranton Elementary School
---
---
Click here to view Scranton's and FCSD3's State Report Cards.
---
Scranton Elementary Announces Brandi Baker 2014 – 2015 Teacher of the Year
Mrs. Brandi Baker has been selected as Scranton Elementary's 2014-2015 Teacher of the Year. Mrs. Brandi Baker is currently a 5th grade Math teacher. She has been teaching for 10 years, 8 years at Scranton Elementary and 2 years at Main Street Elementary.
Her reason for teaching: She loves the rewards and love seeing children learn something new for the very first time becuase they're very vocal and you can tell in their faces. Her favorite moment in teaching is when a frustrated student, who was beat down, and the moment that he picked up on what he needed to know, his face lit up. As simple as that sounds, to me, it was the biggest deal in the world becuase I saw his struggles, and I struggled in math so I know what his feelings were. Just the confidence that ensued from that is probably one of my favorite moments.
---
What's New at SES!!!!
---
SmartSearch by
Freely search and access thousands of magazines, newspapers, and reference books provided by DISCUS, South Carolina's Virtual Library. Brought to you by the SC State Library.
---
Click here.......Parent Portal for Grades
Parents and students may access grades. The site allows you to set up an account for your child only with information supplied to you from the school. With this account you can check on grades at any time.
If you need help with this call the school or visit the Technology Center.