Welcome to Scranton Elementary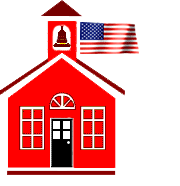 Educating All Children by Achieving Academic Excellence
____________________________________________________________________________________
STATE TESTING DATES FOR 2015
ACT ASPIRE
Writing and English - April 28
Reading - April 29
Mathematics - April 30
Science - May 1
SC PASS
Science - May 7
Social Studies - May 8
Your opinions are valued. Please take a few minutes to click on the icon link below to complete the Title 1 parent survey.
January
15-16 JBC Convention
16 MLK Day
19 No School
20 SIC/PTO
21 Report Cards
22 Family Night & Beta Club "Soup"er
28 Ronald E McNair Day
29 1st Semester Awards

School Hours: 7:30 A.M. – 2:30 P.M. (Classroom Instruction begins promptly at 7:30 A.M.)
SCHOOL UNIFORMS ARE TO BE WORN EVERY DAY BEGINNING WITH THE
FIRST DAY OF SCHOOL (Click here for more information).
Click here to view Scranton's and FCSD3's State Report Cards.