Welcome to Scranton Elementary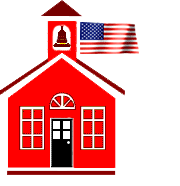 Educating All Children by Achieving Academic Excellence
____________________________________________________________________________________
Important Survey!
Dear Parents,
In an effort to improve system practices, Florence School District #3 is conducting a Parent Survey.
We value your opinion and ask that you take the time to complete this survey.
Please be assured that your responses to this survey will be anonymous.
Your honest opinion is appreciated.
Thank you for your time and attention to this matter.
Allana Prosser

In order to complete the survey, please go to:

http://www.advanc-ed.org/survey/public/8718684
************************************************
STATE TESTING DATES FOR 2015
ACT ASPIRE
Writing and English - April 28
Reading - April 29
Mathematics - April 30
Science - May 1
SC PASS
Science - May 7
Social Studies - May 8
February
13 Daddy/Daughter Day
18 Interim Reports Issued
23 NO SCHOOL - PTC 4-7
PTO 5:15
School Hours: 7:30 A.M. – 2:30 P.M. (Classroom Instruction begins promptly at 7:30 A.M.)
SCHOOL UNIFORMS ARE TO BE WORN EVERY DAY BEGINNING WITH THE
FIRST DAY OF SCHOOL (Click here for more information).
Click here to view Scranton's and FCSD3's State Report Cards.